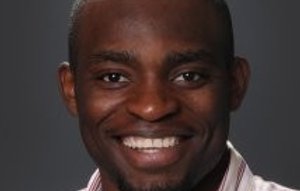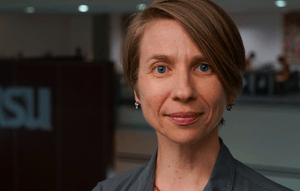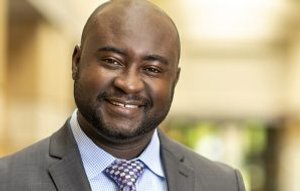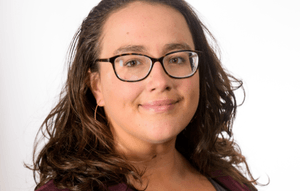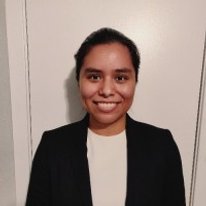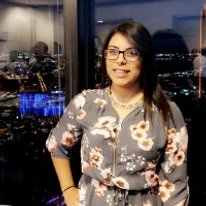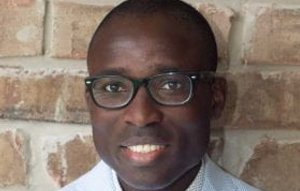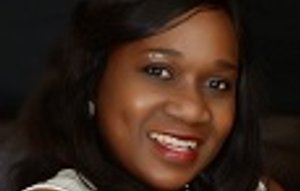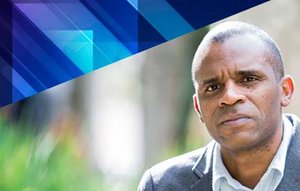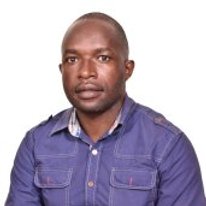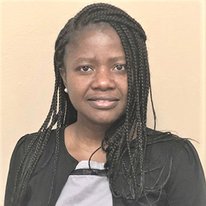 We believe that high quality research provides evidence that is robust, ethical, stands up to scrutiny and can be used to inform policy making and appropriate interventions. To this effect, we adhere to the principles of professionalism, transparency, accountability and auditability.
EDUCATION
UT Arlington | Department of Kinesiology | Global and Environmental Health Lab
Bachelor of Science in Public Health
RESEARCH:
Have conducted research on the determinants of low birthweight in Ghana and the relationship between antenatal care and intimate partner violence in Nigeria
Jasmine's Profile:
https://www.linkedin.com/in/jasmine-rodriguez/
PRINCIPAL RESEARCHER
Dr. GODFRED O. BOATENG
Areas of expertise: Monitoring, evaluation, and learning; nutrition, food, and water security; health systems and community health workers; maternal and child health; refugee health; community-based participatory research
Dozie Okoye
Associate Professor of Economics Dalhousie University
EDUCATION
UT Arlington | Department of Kinesiology | Global and Environmental Health Lab
Bachelor of Applied Science – BASc, Public Health
Kelly's Profile:
linkedin.com/in/kelly-duron-035585173
Ellis Adjei Adams
Assistant Professor of Geography and Environmental PolicyUniversity of Notre Dame
Areas of expertise: Environmental policy; water, sanitation, and hygiene (WASH); water policy and governance; gender, water, and development; cities; political ecology; sub-Saharan Africa
Karin Wachter
Assistant Professor of Social Work. Arizona State University
DTPHX Campus Mailcode 3920
Karin Wachter's goal is to generate applied research for local, national, and international practitioners and policy makers to alleviate the psychosocial consequences of forced migration and violence against women.
Dr. Wachter worked for 10 years as a humanitarian aid worker focused on violence against women and girls in war and displacement, primarily in African contexts. Since returning to academia, she has worked with U.S.-based refugee resettlement agencies as an evaluator and researcher. Dr. Wachter served as a Peace Corps Volunteer and Trainer in Mauritania in the late 1990s.
Dr. Roseanne Schuster is a global nutrition and public health professional. As Director of Monitoring, Evaluation, and Learning for the Global Impact Collaboratory, she is dedicated to increasing the impact of research and programming through innovative, cost-effective, and culturally responsive evaluation and learning. She has a decade of experience in the design, implementation, and evaluation of programs seeking to improve health and environmental and social wellbeing.
Areas of expertise: Economic Growth and Development, History and Economic Development in Africa, Macroeconomics, Human Capital and Technology Adoption, Macroeconomics, Labour Economics.
Department of Economics
Dalhousie University
6214 University Avenue
Dr. Dozie Okoye is an Associate Professor of Economics at Dalhousie University. He is an macroeconomist interested in problems of economic growth and development. His research addresses the contributions of schooling, technological change, brain drain, interpersonal trust, and historical missionary activity, to economic development.
EDUCATION
University of Tasmania, Ph.D., 2020

International University of Japan, M.A. (International Development) with distinction, 2014

University of Ghana, MPH (Epidemiology), 2011

University of Cape Coast, B.Ed (Health Sciences Education) with First Class Honours, 2008
RESEARCH INTERESTS
Dr. Lartey specialized in health economics and epidemiology. Interests: Obesity, chronic and infectious disease epidemiology; equity in healthcare; quality of life; economic evaluations; program impact evaluation; and translating health research into policies.
GRANTS RECEIVED
Co-investigator: Royal Hobart Hospital Foundation 2020 Project Grant - Grant awarded in 2019.
University of Tasmania Students' Travel Grant - Grant Awarded in 2019.
Menzies Institute for Medical Research School Award - Standard Research Training Program (RTP) - Awarded in 2017.
Japanese Grant Aid for Human Resource Development Scholarship Award-2012.
For Stella's publication visit:
https://publichealth.indiana.edu/research/faculty-directory/profile.html?user=stlartey
Areas of expertise: research focuses on the intersection of forced migration, violence against women, and social support. Drawing from qualitative, quantitative, and mixed methods, feminist and postcolonial theories, and a practice-orientated perspective,
Dr. Stella Twumwaa Lartey
Diego Iván Lucumí Cuesta
Associate Professor
Director of Research and Consulting School of Government, Los Andes University
Areas of expertise: research focuses on the Social inequalities in health, Cardiovascular health and disease, Health behaviors, Public Health Surveillance, and Local public health management.
Doctor from El Bosque University, Master in Public Health from Universidad del Valle and Doctor in Health Behaviors and Health Education from the University of Michigan. Currently, professor at the School of Government and coordinator of the Master's in Public Health and the Director for Research and Consulting
School of Government Los Andes University
di.lucumi@uniandes.edu.co
Dr. Mobolanle Balogun
College of Medicine University of Lagos | Unilag
Areas of expertise: Monitoring, evaluation, and learning; nutrition, food, and water security; health systems and community health workers; maternal and child health; refugee health; community-based participatory research
Dr. Balogun is a Public Health physician with focus on Reproductive Health and Epidemiology of Infectious Diseases. Over the years, she has gathered significant teaching, research and mentoring experience. She has carried out previous research work on HIV, tuberculosis, malaria, human papillomavirus/cervical cancer and the application of mobile health to address health challenges of mothers and children.
Currently, she is the site Principal Investigator in Lagos, Nigeria for an on-going global research, involving 20+ countries, to develop and validate a novel tool for the assessment of household-level water insecurity; a project in collaboration with researchers in Northwestern University, Illinois, USA and funded by the Leverhulme Foundation Innovative Methods and Metrics for Agriculture and Nutrition Actions (IMMANA) 2.02 Grant. She has won and managed 2 research grants and has 40 publications in national and international peer-reviewed journals.
Philip Baiden
Assistant Professor of Social Work School of Social Work, University of Texas, Arlington
Community Health & Primary Care
Areas of expertise: Adverse childhood experiences (ACEs), Suicide research and prevention, Adolescent health risk behaviors, Adolescent mental health, Social determinants of health, At-risk and vulnerable populations, Big data, and International social work research.
Dr. Baiden became an assistant professor in the School of Social Work at the University of Texas at Arlington in September 2017 where he continues to teach and conduct research. As a committed collaborator, Dr. Baiden has strong skills in working with large secondary datasets, designing and conducting rigorous intervention research, and evaluating the impact of social intervention programs that seeks to enhance the well-being of children and adolescents.
Currently, Dr. Baiden's work is funded by the National Institute for Transportation and Communities (NITC) where he is the Principal Investigator on a project to develop and test transportation barriers scale and its impact on mental health among at-risk/homeless youth and emerging adults in North Texas.